2017 Governor's Cup Road Race
Launched in 1973, the Lexington Medical Center Governor's Cup Road Race is one of the oldest, continuously conducted road race events in the Southeast. Join us on May 19-20, 2017 for our 45th annual event.
South Carolina's Running Festival kicks off with our Expo on Friday, May 19, at 11:00 am.   The excitement moves on to the Main Street Mile and Kid's Mile (Fun Run) on Friday evening.   Runners of all abilities to include elite athletes will be running a mile on Main Street.
On Saturday, May 20, the Half Marathon takes off at 7:00 am, and the 5k Run/Walk takes off at 7:30 am.   Both races will experience a great course that includes historic areas and will encounter entertainment from 25-30 Spirit Corps locations on the course. Participants will finish near the intersection of Park and Senate Streets and will be arriving starting at 7:45 am and continuing through 10:00 am.  Our finish area will include music, food, vendors, and activities leading up to our awards ceremonies.
Post-Event Celebration
We will have a post-event celebration hosted by Tin Roof to include a free draft beer from Palmetto Brewery for Gov Cup participants 21 years or older, food discounts, and live entertainment from the Blue Pickups from 11:00 am to 1:00pm.  Tin Roof   will also have games available on the patio to include Adult Jenga, Adult Connect Four, Water Pong, and Corn Hole. If you decide to make a day of it, The Freeway Music Festival will also be starting at 2:00pm at Music Farm and Tin Roof.  This concert is free to the public.
Future Scholar Sponsors Governor's Cup Main Street Mile & Kids Run
Up to 1,000 Midlands Students to be Given Free Entry
Governor's Cup Road Race is proud to present Future Scholar as a Gold Sponsor in support of the Main Street Mile and Kid's Mile on Friday, May 19, 2017.   Their sponsorship will allow up to 1,000 midlands students free entry to the Kid's Mile.  Main Street Mile events include the Kid's mile at 6:30 p.m., the open mile at 7:00 p.m., and the elite mile at 7:30 p.m.  The mile course starts and finishes on the corner of Main and Lady Streets.   Click here to read our full press release.
NEW IN 2017! The LMC GCRR Working Well Corporate Challenge!
The Governor's Cup, in partnership with the South Carolina Hospital Association's Working Well initiative, is happy to announce the 2017 Working Well Corporate Challenge. We invite all companies in SC to participate in the challenge with the goal of promoting employee wellness in SC.   Corporate teams will receive a discount on race registration and some additional benefits. For more information about how your company can be involved, how to be a team captain, and more,  contact Sara Grace Bailey.
We are proud to be South Carolina State Championship events in both the Main Street Mile and the Half Marathon!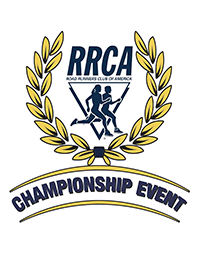 The next 2017 preview run is on April 15, 2017. Click here for details.