Awards
Half-marathon and 5k Race Awards: Top 3 male and female overall, top 3 male and female masters, and top 3 male and female grandmasters, as well as your top 3 in the following age groups: both male and female 14 and under, 15-19, 20-24, 25-29, 30-34, 35-39, 40-44, 45-49, 50-54, 55-59, 60-64, 65-69, 70-74, 75 & Over
Main Street Mile Awards:Top 3 male and female overall, top 2 male and female masters, top 2 male and female grandmasters, as well as your top 3 in the following age groups: both male and female 14 and under, 15-19, 20-29, 30-39, 40-49, 50-59, 60-69, 70 and over.
Mast General Gift Cards provided for overall Main Street Mile open winners as follows: $100 for open m/f, $75 for masters m/f, and $75 for grandmasters m/f.
Main Street Mile Elite Runners qualify for award money, but not any of the open awards
2017 Awards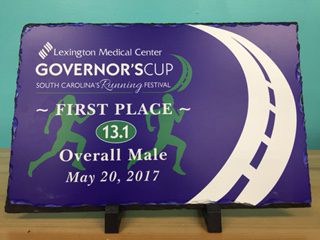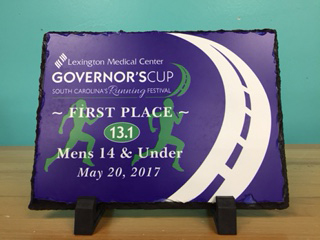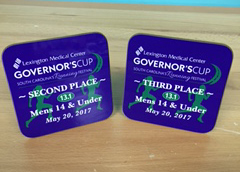 Medals for all finishers in all events.
2017 Finisher Medals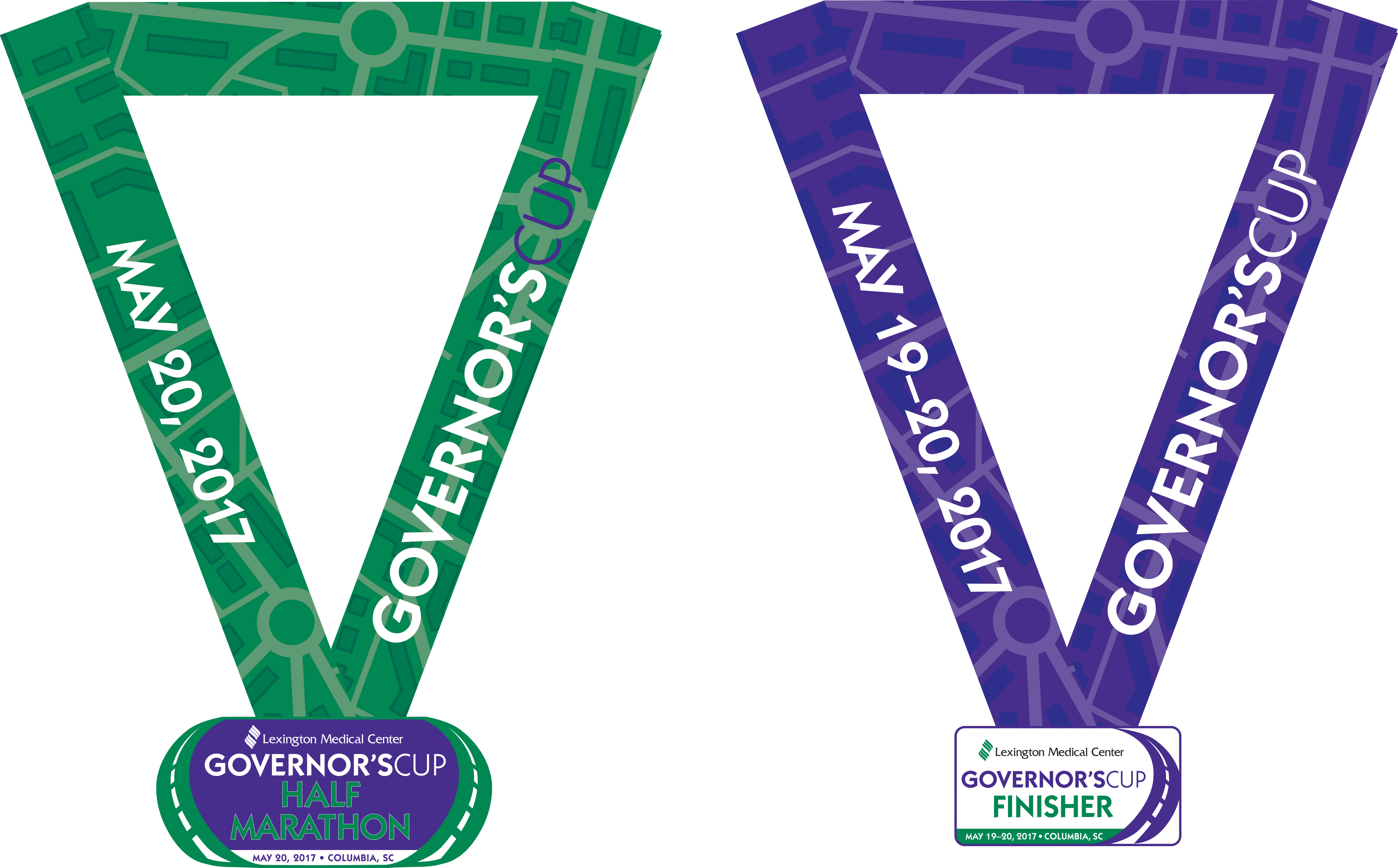 2017 Governor's Cup Road Race; Price Money Payout $13,300
2018 Governor's Cup Road Race; Price Money Payout TBD