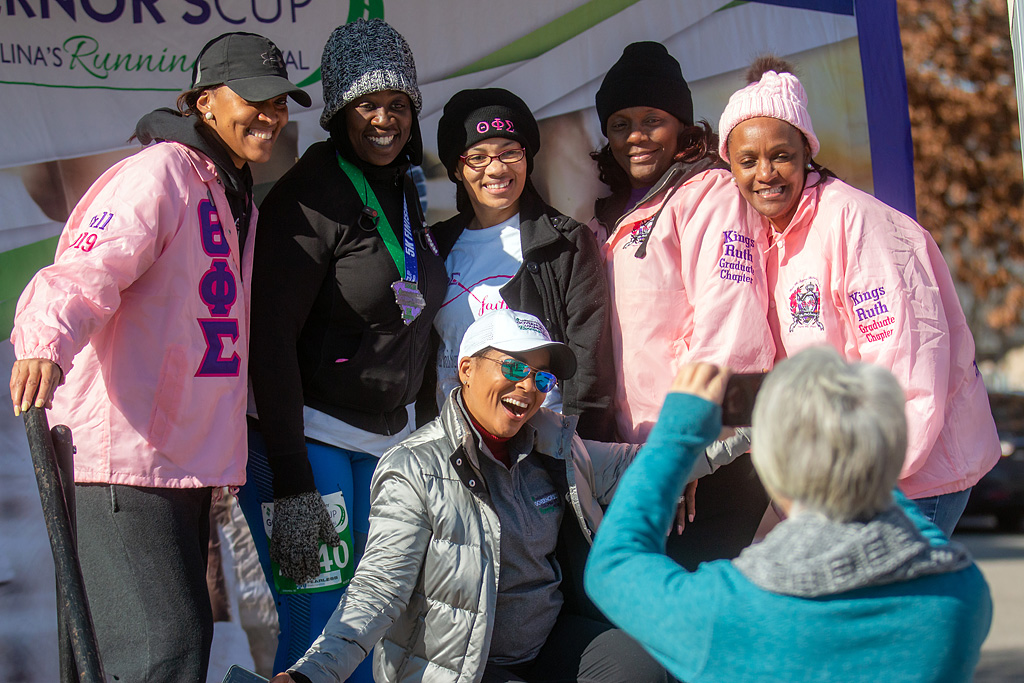 Corporate Challenge
CHALLENGING YOU TO GET HEALTHY
Join the Governor's Cup Road Race Corporate Challenge to create a culture of health and wellness in your workplace. Whether it's by running the Half Marathon, 5K or competing in a mile run for the very first time, the Challenge will encourage you and your colleagues to reach your wellness goals – one run at a time.
WHY TAKE THE CHALLENGE?
Employee wellness programs that encourage physical activity can improve the overall health and well-being of your workforce. By introducing running and endurance-related goals to your employees, the Corporate Challenge empowers employees to work together toward the goal of volunteering at the event or crossing the finish line at one of the Governor's Cup Road Race events.
Half Marathon
5K
Main Street Mile
Kids Main Street Mile
HOW IT WORKS
Enroll your organization in the Governor's Cup Road Race Corporate Challenge and get MOVING. Your organization's participation in the Challenge comes with perks for all employees, including (but not limited to!):
It's fun!
Great opportunity to promote teamwork.
Get to experience a journey with your co-workers; training for the race. The joy is in the journey, and working together to accomplish a common goal brings people together and builds stronger bonds.
Promotes wellness.
Gets people moving.
By doing it through the workplace, it empowers people to run or walk who might not have been willing to participate on their own, because they are doing it alongside and with the assistance and encouragement of their co-workers.
Friendly competition.
Offers opportunities to get creative on the job, such as designing a team t-shirt or building a fun campaign to join the challenge.
Easy online registration with individual discount registration of 20% off each entry
Finisher Medals for each participant
Award recognition to the organization that registers the most employees
Brings exposure to your organization by being recognized on the Governor's Cup website and social media channels
Ready to build a healthy workplace? Employers – and employees interested in getting your company involved! – can email Katie Miller at Katie.Miller@GovernorsCupSC.org to learn more and get started.